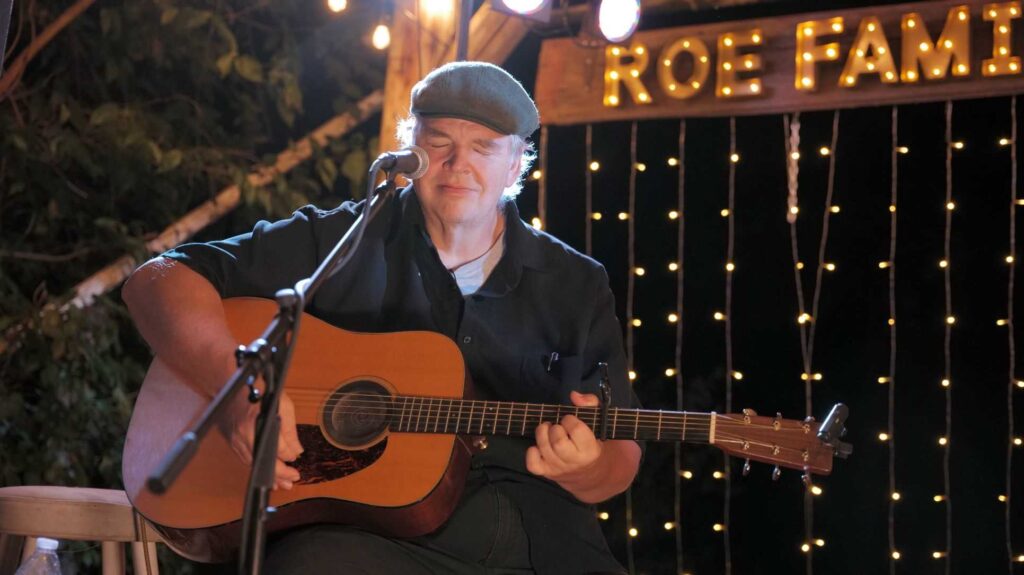 Today, Monday, September 27, is Dan Gaarder's last show with us. Just like his FIRST show with us 16 years ago, it will be at the 331 Club. We play 8-9:30p, and, as always, it'll be free.
I first knew Dan from his years in Trailer Trash. I'd go see them every Wednesday night at Lee's Liquor Lounge, and I loved his singing! His versions of "Wichita Lineman," "Luchenback, TX," and his own "Swizzle Stick" were at the top of my request list every week.
Towards the end of the 90s and in the early 2000s he had his own band, The Country Doctors, and they played Sundays at the Hexagon. I'd go see him there often, too, and, if I was lucky, I'd get to join him on stage to sing a Hank Williams song or two. It was such an honor!
In the early Summer of 2005, Kim and I started playing Monday nights at the 331 Club. We didn't have enough material to fill the 1.5 hrs of our set time, so we started adding musicians to the band to help us stretch the songs out and bring in new material.
That September, of 2005, I was showing my art in the Saint Paul Art Crawl. Dan was viewing the Crawl and, by sheer coincidence, stumbled across my art. We got to talking about what musical projects we were doing, and I mentioned the Roe Family Singers and our Monday nights at the 331, and how we could really use another singer/guitar player. HINT HINT! HINT HINT!
Dan said he was singing in a choir every Monday, but would be leaving it in a couple of weeks, and he'd try and stop by some Monday night after that.
This all happened on a Friday night. The very next Monday, Dan was there at the 331, and he has been part of the Family ever since!
There are many great guitar players out there, but, to me, Dan is one of the best there is. He's been a part of this band for 16 years, and I've never heard him repeat a guitar solo; he CONSTANTLY surprises me and fills me with joy with every sweet lick of his guitar. He is endlessly inventive and creative, and sounds like no one else out there, which, to me, is the highest praise there is.
His sense of humor, his puns and jokes, kept the band laughing, while his gorgeous baritone voice could bring us to tears, with both his versions of classic country numbers, and with his own songs, like "End of the Road," a personal favorite of mine. I'm going to miss blending voices with Dan on "Home of the Blues," "Tennessee Stud," "Above and Beyond," "Luchenback, TX," and many others. I'm going to miss his fiery leads. Most of all, I'm going to miss hanging out with this great human being.
Thank you, Dan, for 16 years of friendship. Thank you for 16 years of sharing this musical road with us. Thank you for all that you've taught me about how to be a musician and how to play music well. Thank you.
Photo of Dan by David Dennison from Rieder Homestead Concerts